5 Years, Oil on cardstock photocopied with the New York Times article on the 5th anniversary of the second Gulf War, which included army recruitment and car ads, 2006. Exhibited at Center on Contemporary Art, Seattle, 2008.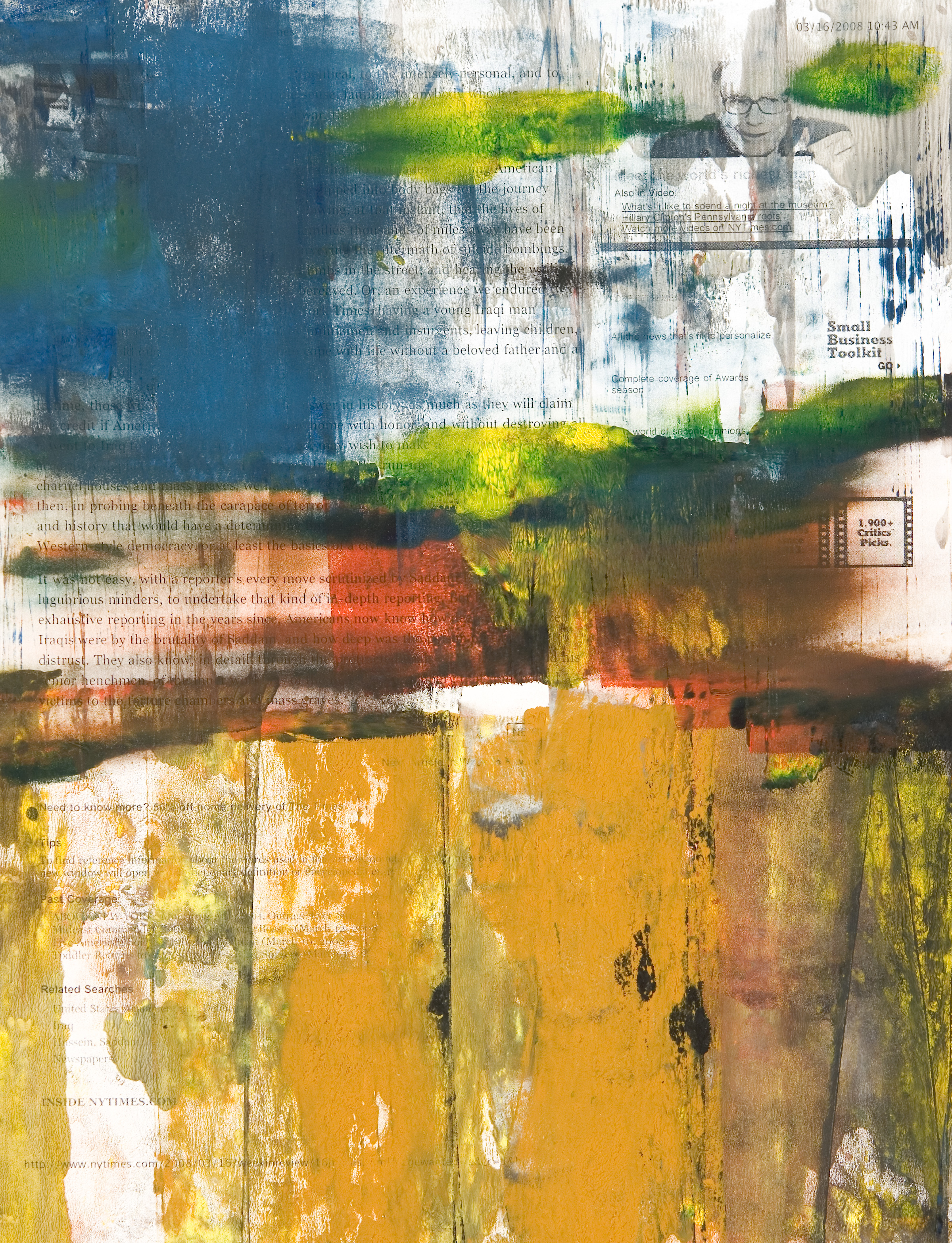 We began from sludge and muck,
climbed fish ladders of
intestines and erections
through hair and teeth in piles of scat—
20,000 years ago
we crossed the Bering land bridge
dressed in skins and grasses
to emerge
with lips of chrome and rust,
burning mesozoic heat.
Sometimes I feel alone
at the edge of this continent
where my leaves all fall
and rustle to the sea,
but how could I
be far from you?
We are allotropes
of one another,
pterodactyls rise
from exhaust pipes
to the city sky,
I saw a thousand birds
fly through a thousand windows
but really it was you.
[from "Carbon Rings"]